Are you looking for a way to get into the holiday spirit? Look no further than our list of the best Christmas movies of all time! From heart-warming classics to modern favorites, we've ranked the best films that capture the true spirit of Christmas. Get ready to cozy up on the couch and jump into the festive season with your favorite characters!
Introduction
As the holiday season approaches, there is nothing better than curling up in front of the TV with some delicious snacks and watching some classic Christmas movies. From the heartwarming to the hilarious, there is a movie for every kind of Christmas fan. So whether you're looking for a classic or something new, here's our list of the best Christmas movies of all time, ranked from best to worst. From sentimental favorites like It's A Wonderful Life and Miracle on 34th Street to newer additions like The Holiday and Elf, these movies will be sure to get you in the festive spirit. So grab your hot cocoa and settle in for a night of holiday cheer!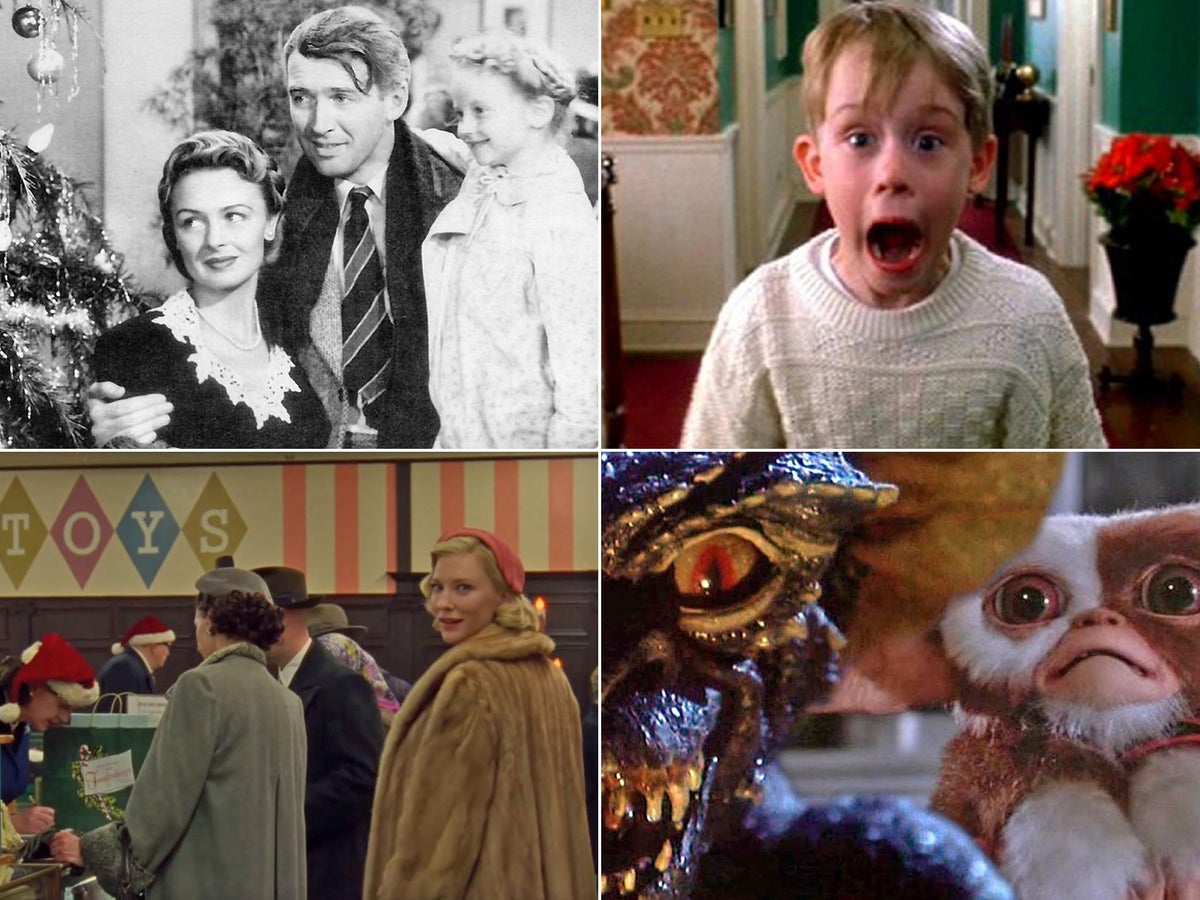 Home Alone
Home Alone is a classic Christmas movie that has delighted audiences of all ages since its release in 1990. It follows the adventures of 8-year-old Kevin McCallister (Macaulay Culkin) as he defends his home against two bumbling burglars after being accidentally left at home alone by his family during the holiday season. The movie is filled with comedy, adventure, and heartwarming moments that will have you laughing and cheering for Kevin as he outwits the criminals. It's a must-watch for anyone who loves Christmas movies!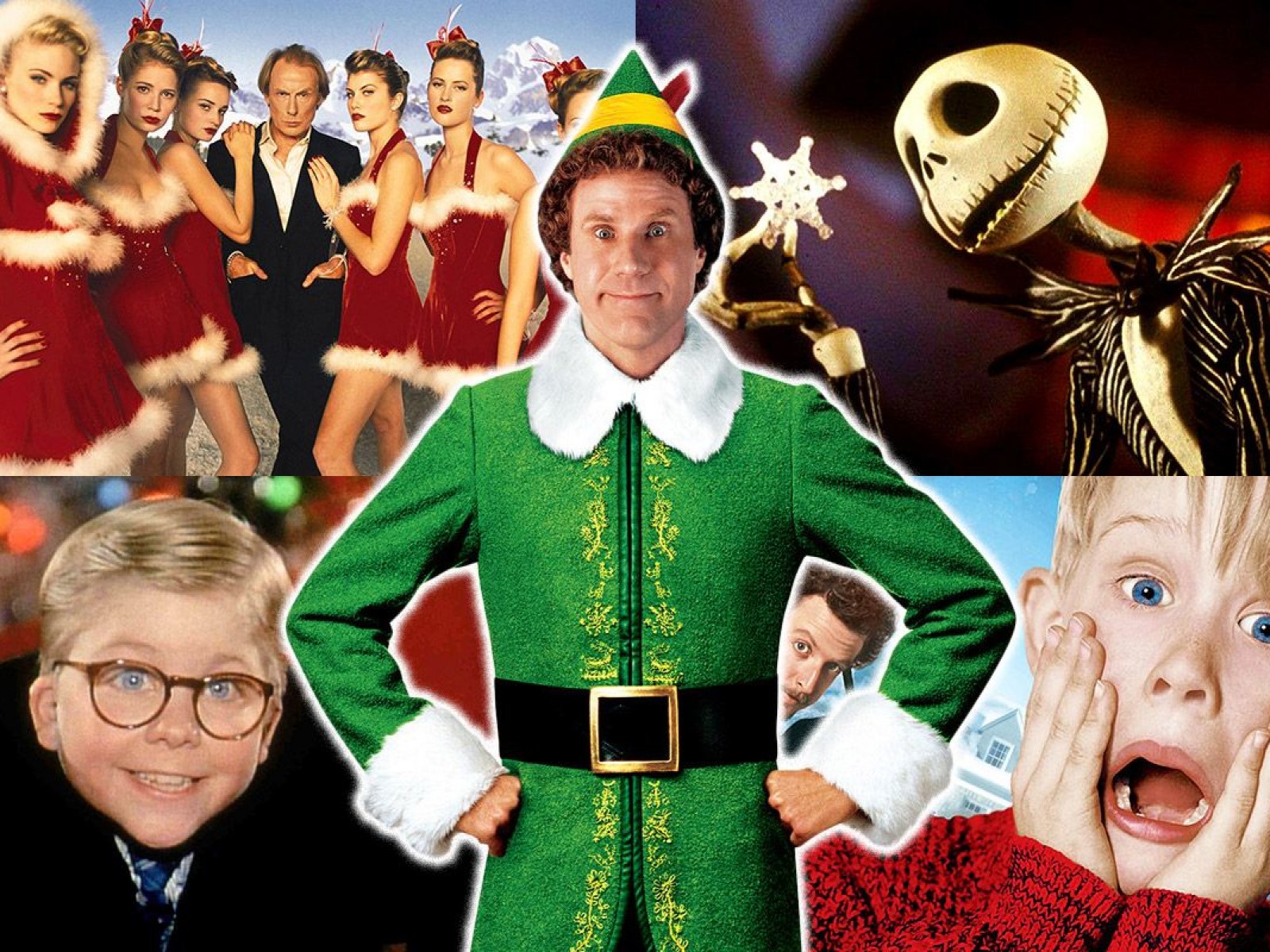 National Lampoon's Christmas Vacation
National Lampoon's Christmas Vacation is a holiday classic that will have you laughing out loud. It follows the Griswold family, who is determined to have the best holiday ever. This movie has some of the funniest moments in any Christmas movie and it is sure to put a smile on your face. With its over-the-top antics and wonderfully flawed characters, this movie is a must-watch during the holidays.
Love Actually
Love Actually is an iconic Christmas movie that follows the intertwined lives of eight Londoners during the holidays. The film centers around the themes of love, family, and friendship and provides a heartwarming look at the holiday season. Featuring an all-star cast including Hugh Grant, Liam Neeson, Colin Firth, and Alan Rickman, Love Actually is a timeless romantic comedy that will have you feeling festive during the holiday season. While it may not be your traditional Christmas movie, it's undoubtedly one of the best Christmas movies ever made.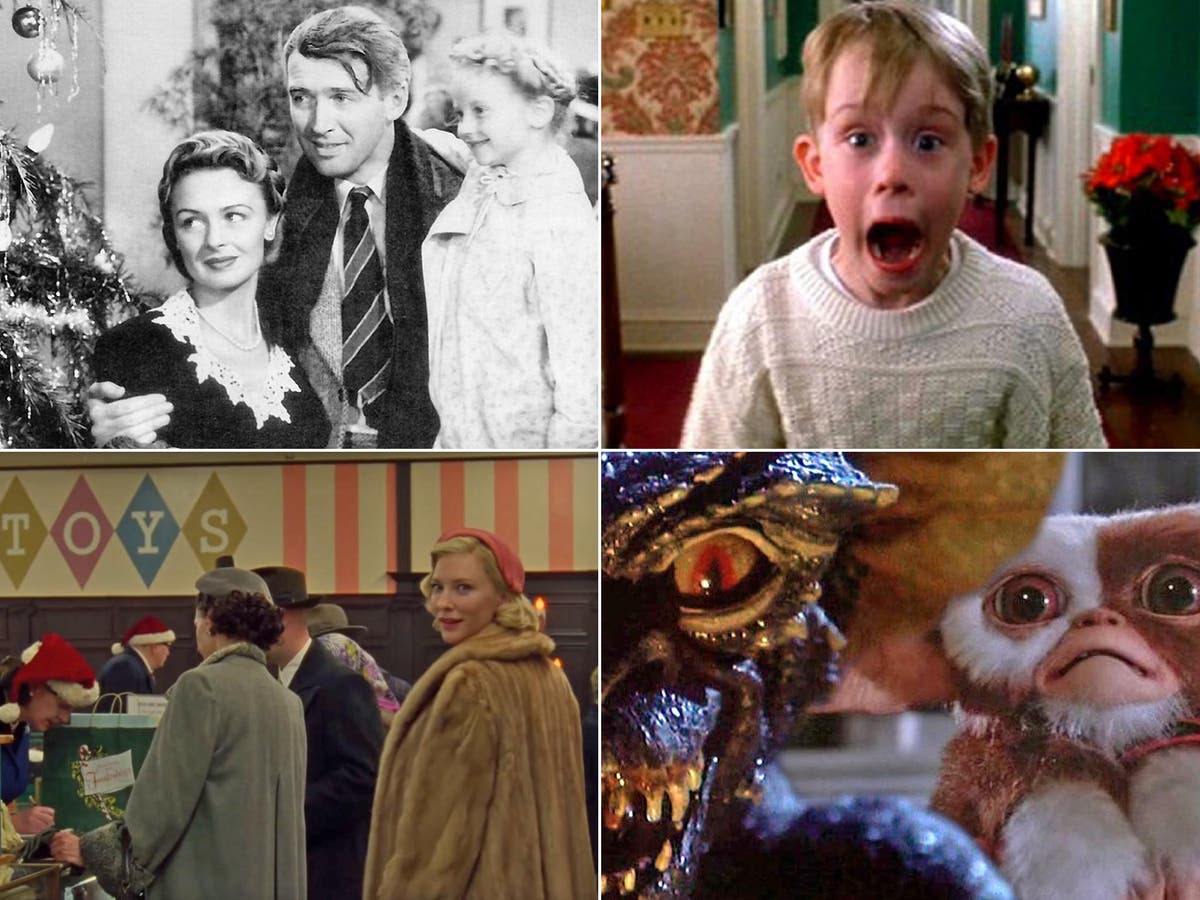 Elf
Elf is a modern Christmas classic that has truly stood the test of time. Starring Will Ferrell and Zooey Deschanel, Elf is a hilarious movie about an orphaned baby boy who is adopted by Santa's elves and grows up in the North Pole believing he is one of them. After realizing he doesn't fit in among the elves, Buddy sets out on a journey to find his biological father in New York City. Along the way he meets a variety of characters who help him realize the importance of family and what it means to be an elf. The movie is full of heartfelt moments, catchy songs and laugh-out-loud humor that make it a must-see for those looking to get into the holiday spirit.
How the Grinch Stole Christmas (2000)
Dr. Seuss' classic story of the grumpy Grinch who tried to steal Christmas from the citizens of Whoville has been delightfully reimagined for a new generation in this 2000 version directed by Ron Howard. Jim Carrey stars as the Grinch, and he brings the character to life with his signature manic energy and infectious humor. The movie features some of the most memorable songs of any holiday film, including "You're A Mean One, Mr. Grinch" and "Welcome Christmas." The film was a box office success and remains one of the most popular Christmas films ever made.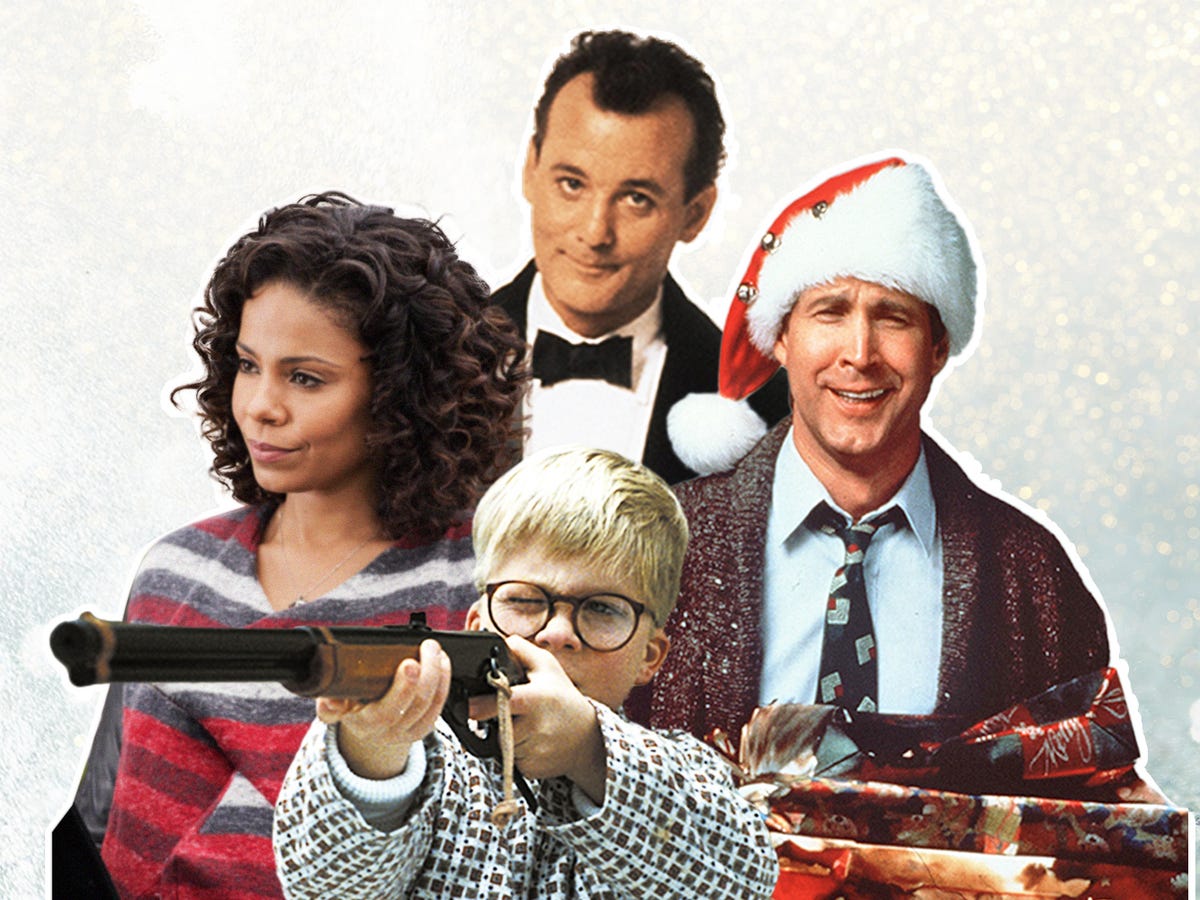 A Christmas Story
A Christmas Story, the 1983 classic from writer/director Bob Clark, is one of the most beloved holiday movies of all time. The movie follows Ralphie Parker (Peter Billingsley) and his quest to get a Red Ryder BB gun for Christmas. Along the way, he has to contend with his parents, his brother, a run-in with a neighborhood bully, and a tongue stuck to a frozen flagpole. The movie features iconic performances by Darren McGavin as Ralphie's father and Melinda Dillon as his mother. It's a timeless tale of family, friendship, and the magic of the holiday season.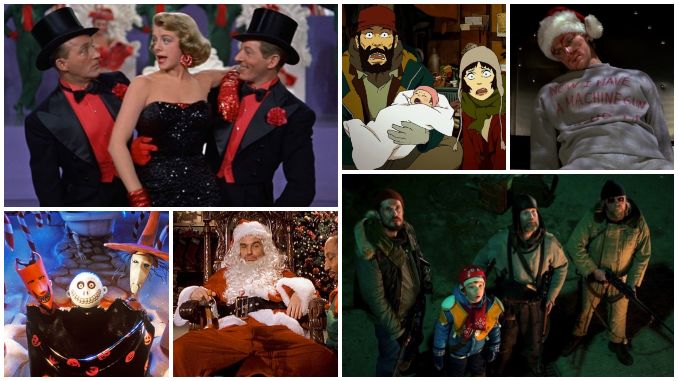 The Polar Express
The Polar Express is a 2004 computer-animated Christmas adventure movie, based on the children's book of the same name by Chris Van Allsburg. It follows the story of a young boy who boards a mysterious train on Christmas Eve and embarks on a magical journey to the North Pole. Tom Hanks voices multiple characters in the film, including the conductor, and the movie features an all-star voice cast including Eddie Deezen, Nona Gaye, and Michael Jeter. The movie has become a classic Christmas movie for families, and its stunning visuals have made it a favorite among animation fans. With its heartwarming message of believing in the spirit of Christmas, The Polar Express is sure to be enjoyed by generations to come.
The Holiday
The Holiday is a romantic comedy featuring Cameron Diaz, Jude Law, Kate Winslet, and Jack Black. This 2006 holiday classic follows two women from opposite sides of the world who swap homes in order to escape their problems and find true love. The Holiday's incredible cast, memorable soundtrack, and heartfelt story make it a must-watch for any holiday. The film follows Amanda (Diaz), a Hollywood producer looking for a break from her loveless life, and Iris (Winslet), a recent widow dealing with her own heartache. The two women exchange homes for the holidays and begin to heal as they explore their new lives. With the help of their respective love interests, Amanda and Iris discover that love can be found in unexpected places.
Miracle on 34th Street (1947)
Miracle on 34th Street is a classic holiday movie that has enchanted audiences for decades. The story follows an elderly gentleman named Kris Kringle, who takes a job as a Macy's department store Santa. During his time there, he makes some bold claims about his identity that cause quite a stir. As events unfold, Kris's claims are put to the test in a courtroom battle that has viewers on the edge of their seats. The movie features strong performances from Maureen O'Hara, Edmund Gwenn and Natalie Wood, and is a timeless holiday classic. Whether you're looking for laughs or heartwarming moments, Miracle on 34th Street is the perfect Christmas movie to watch this season.
How the Grinch Stole Christmas (1966)
How the Grinch Stole Christmas (1966) is a classic holiday movie that has been beloved for generations. The Grinch, voiced by Boris Karloff, is an iconic character who manages to capture the hearts of children and adults alike. The movie follows the Grinch as he attempts to ruin Christmas for the Whos of Whoville, only to discover that Christmas is much more than presents and decorations. This movie is a timeless classic that never fails to bring a smile to viewers' faces and reminds everyone of the true spirit of Christmas.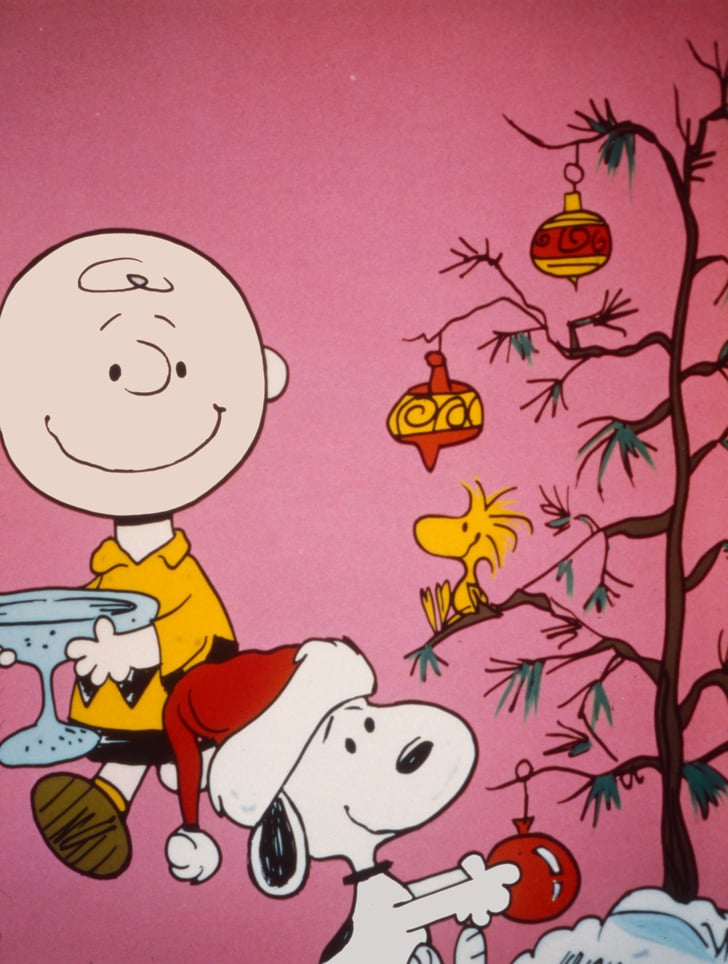 A Charlie Brown Christmas
For anyone who's ever bought or received a bad Christmas present, A Charlie Brown Christmas is the ultimate holiday classic. The 1965 animated special follows Charlie Brown's quest for a Christmas tree that captures the real spirit of the season. Along the way, he discovers the true meaning of Christmas and learns to appreciate the little things in life. Featuring Vince Guaraldi's timeless soundtrack and heartfelt messages, A Charlie Brown Christmas is a must-watch for any holiday season.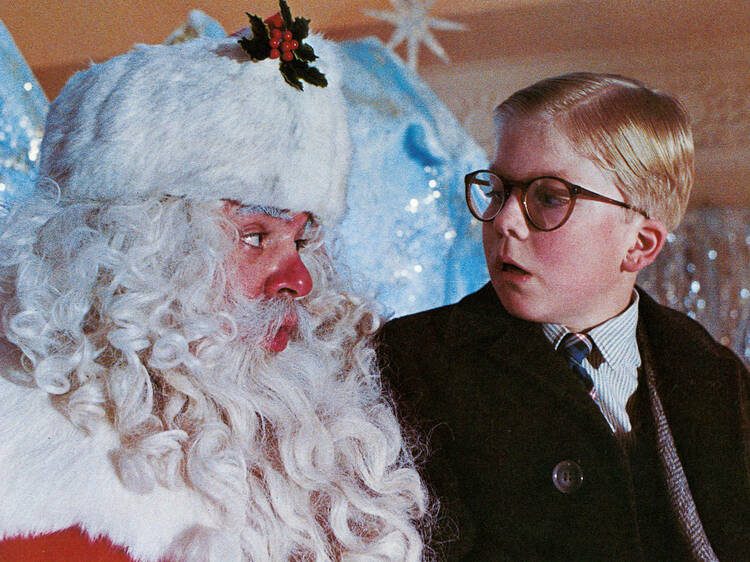 Scrooged
Scrooged is a classic Christmas comedy starring Bill Murray as Frank Cross, the Scrooge-like head of a TV station who must learn the true meaning of Christmas before it's too late. Directed by Richard Donner, this 1988 film is a modern retelling of the Charles Dickens classic and stars Murray in one of his most memorable roles. Scrooged is filled with laughs and heart, making it a must-watch for the holidays.