Do you feel like something is missing in your relationship? Are you looking for ways to strengthen your connection with your partner? If so, then this blog post is for you. Here are my seven tried-and-true tips that I have used to help improve my relationships over the years. Read on to learn how you can take your relationship from good to great!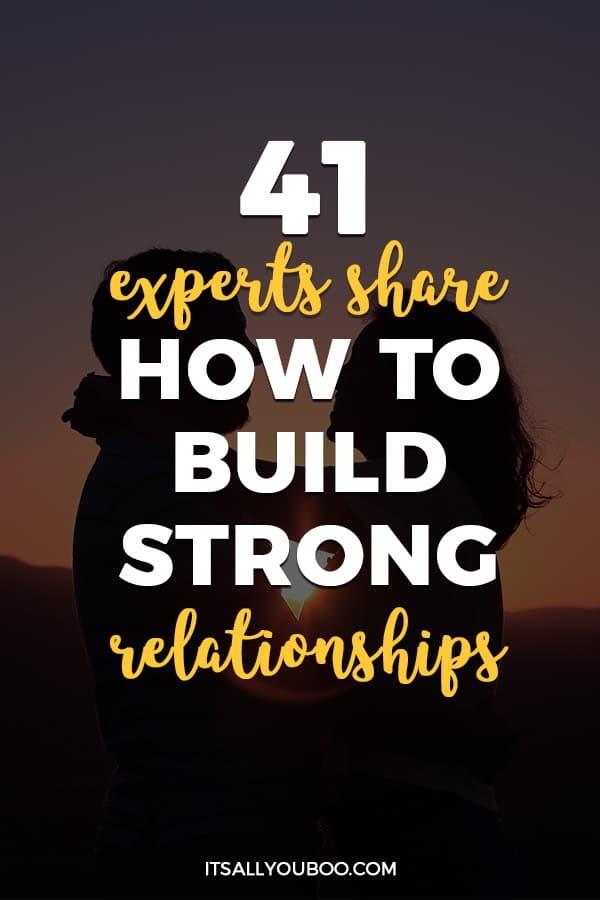 Tip #1: Establish Clear Communication
Good communication is essential for any healthy relationship. Establishing clear communication with your partner is the first step to creating a strong foundation for your relationship. Clear communication involves being honest, open and respectful of each other's feelings and opinions. It also means setting boundaries, expressing needs and desires, and resolving conflicts in a constructive way.
The best way to start establishing clear communication is by talking to your partner about it. Make sure you both agree that you want to communicate more effectively and are willing to put in the effort required for it. Talk about what works for both of you in terms of how often you communicate, when you talk, how detailed conversations should be etc.
It's also important to understand that effective communication takes time and practice. Be patient with yourself and each other as you build up this skill together over time. Listen actively when your partner talks – don't just wait for them to finish so you can jump in with an opinion or response – instead focus on understanding what they're saying and why they're saying it before responding thoughtfully.
Lastly, make sure there's enough trust between both of you so that neither one feels like they need to censor themselves or hold back when talking. This will help ensure that all conversations are open, honest and productive which is key if couples want their relationship to last long-term!
Tip #2: Be Open to Compromise
Compromise is an essential part of any successful relationship. It's a way to work through conflicts, understanding each other's perspectives and finding a solution that works for both of you. By being open to compromise, you can create a stronger bond with your partner and build trust in your relationship.
When it comes to compromising with your partner, it's important to focus on the underlying issue rather than the specifics of the disagreement. This allows each of you to discuss why the conflict matters so much and how it could be resolved without either person feeling like they're sacrificing too much of their own needs or wants.
It's also important to remember that compromise doesn't always mean one person getting everything they want – it means finding something that works for both partners. This could mean coming up with an alternate solution that neither partner had considered before or taking turns in making decisions about certain areas of life.
Finally, don't forget that compromising isn't a one-time thing – it's an ongoing process throughout your relationship and should involve communication, understanding and respect from both sides. By being open to compromise, you can create a stronger connection between yourselves, building trust and mutual respect over time.
Tip #3: Get Creative with Date Night
Date night is one of the best ways to keep your relationship strong and healthy. It's an opportunity to focus on each other, have fun, and reconnect with your partner. But it can be difficult to come up with new ideas for how to make date night special. That's why it's important to get creative and find something that will make it memorable. Here are some tips for getting creative with date night:
1. Plan a surprise date – Surprise dates are a great way to add excitement and mystery to date night. Pick a day when you both have some free time, then plan something special that your partner won't expect!
2. Get active – Get those endorphins flowing by doing something physical together like biking or going for a hike together! Not only will you get in some exercise but you'll also create memories while doing some exploring as well!
3. Make dinner together – Instead of going out, stay in and make dinner together! Pick a recipe you both can work on or challenge yourself by trying something new! Make sure you set the mood with candles, music, and nice table settings – even if it's just the two of you at home!
4. Try out an escape room – Escape rooms are the perfect way to test your problem-solving skills while having fun at the same time! See who can work their way out of the puzzle first or help each other through it – either way, it'll be an experience that neither one of you will forget anytime soon!
5. Take part in virtual activities – With so much technology available today, there are plenty of virtual activities
Tip #4: Practice Appreciation and Gratitude
Practicing appreciation and gratitude is one of the most important things you can do to strengthen your relationship with your partner. Expressing gratitude towards each other can help you feel more connected, closer, and even boost your mental health. To practice appreciation and gratitude in your relationship, start by asking questions and actively listening to your partner's responses. Say thank you when they do something thoughtful or kind for you. Give compliments generously and recognize the small things that they do for you. Consider expressing how proud and thankful you are for them publicly as this will make them feel loved, appreciated, and important. Finally, text or call out of the blue just to express gratitude for the little things that they do for you every day. These small acts of kindness will go a long way in strengthening your relationship with your partner!
Tip #5: Show Affection Regularly
Showing your partner affection is a key part of any successful relationship. Regularly showing affection establishes an emotional connection and helps build trust between partners. It also increases feelings of connectedness and boosts overall happiness.
The most important thing to remember when it comes to showing your partner affection is that it should come from a place of genuine love and appreciation. Compliments, hugs, kisses, date nights and other gestures all go a long way in strengthening relationships. Showing small acts of kindness on a regular basis are often the most meaningful in terms of expressing love and care.
Making time for each other is also essential to demonstrate that you value your relationship with your partner. Even when life gets busy or challenging, scheduling date nights or just spending quality time together can help keep the spark alive in your relationship. Additionally, taking time to talk about what's going on in each of your lives will help you stay on top of how both partners are feeling at any given moment – this can be especially important for couples who live together but have different daily routines or work schedules.
Ultimately, there's no one-size-fits-all approach to showing affection; it's important to find out what works best for you and your partner as individuals so that you both feel appreciated and loved.
Tip #6: Connect Through Shared Interests
Connecting with your partner through shared interests is an excellent way to create a strong bond between the two of you. It doesn't matter what kind of interests you share – it could be something as simple as a shared love for a certain TV show, or it could be something more complex like embarking on a new hobby together. Whatever it is, make sure that both of you are passionate about it and willing to invest the time and energy into it.
Sharing common interests will help bring you closer together in many ways. For example, you can talk about your favorite things and plan activities that both of you can enjoy. You can also create special memories by participating in activities together, learning new skills and making time for quality conversations. This will help build trust between the two of you while having fun at the same time!
The key to making this work is to find interests that both of you genuinely enjoy doing together. Make sure to do something that brings out each other's strengths (e.g., one person cooks while the other sets up). And lastly, don't forget to take turns when choosing which activity or interest to pursue!
-Tip#7 : Make Time for Yourself
Making time for yourself is essential to improving your relationship with your partner. When you take the time to focus on yourself, it allows you to better understand your own needs and desires, which in turn helps you connect more deeply with your partner. Taking the time to be alone can also help reduce stress levels, allowing couples to more easily resolve disagreements and reconnect with each other. Additionally, carving out a few moments of solitude can help spark creativity and reignite passion in relationships that have become stagnant. Therefore, make it a point to set aside some special "me" time each week so that you can remain focused on improving your connection with your significant other.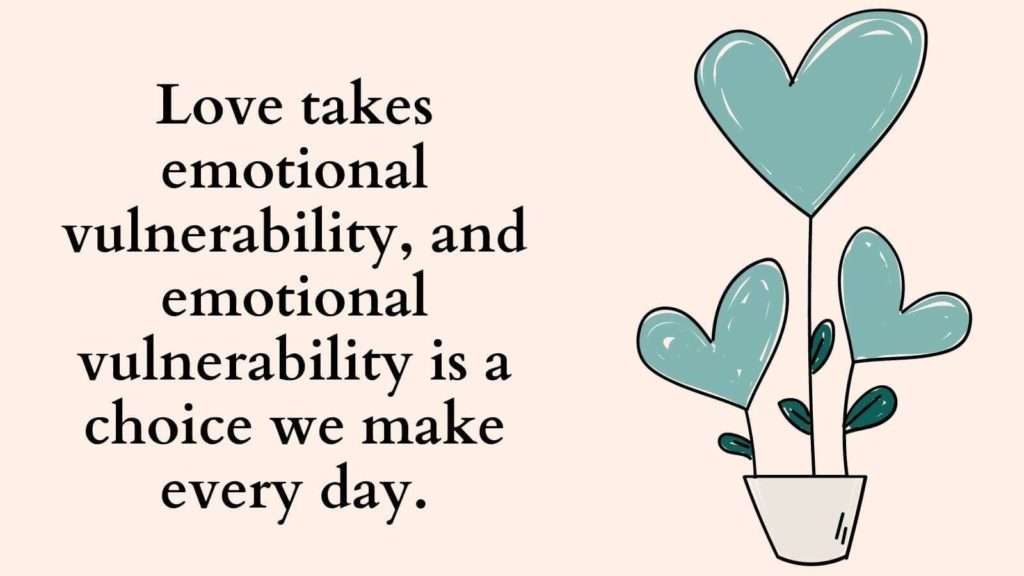 -Importance of Honesty and Vulnerability in Relationships
Honesty and vulnerability are two of the most important components in any relationship. Being honest with your partner and allowing yourself to open up to them can help you build a stronger bond, as it creates an atmosphere of trust and understanding. Honesty means being truthful about your feelings and thoughts, even when it's difficult or uncomfortable. Vulnerability involves sharing your innermost thoughts and feelings, even if you fear judgement or rejection. When you are able to be honest and vulnerable with each other, it helps create a connection that goes beyond just surface level conversations. It allows both partners to feel understood on a deeper level, which is essential for building strong relationships. Honesty also helps prevent misunderstandings from occurring between partners, as both parties can make sure they are on the same page about their expectations for the relationship. Finally, being honest and vulnerable also allows couples to work through their issues together in a more constructive way by better understanding each other's needs and perspectives.
-Learn to Listen Carefully and Respond Respectfully
Listening carefully and responding respectfully is a key part of communication. It helps to establish trust, understanding, and respect in any relationship. Listening carefully means not just hearing what the other person has to say, but paying attention to their body language and tone of voice as well. Responding respectfully means taking the time to consider what the other person has said before you respond. It also involves being mindful of your own words and making sure that you don't inadvertently offend or hurt your partner's feelings. Taking the time to listen carefully and respond respectfully will help ensure that both parties feel heard, understood and respected in their relationship.
-The Benefits of Celebrating Small Victories Together
Celebrating small victories together is a great way to strengthen relationships and create a deeper connection between partners. Taking the time to recognize and appreciate even the smallest accomplishments can be beneficial in many ways. Not only does it help to affirm each other, but it also builds trust and encourages collaboration. Here are some of the benefits of celebrating small victories together:
1. It boosts morale: Celebrating any kind of success, no matter how small, will help boost morale in the relationship. This encourages both parties to keep striving for bigger and better things, knowing that their successes will be recognized and celebrated!
2. It strengthens communication: When partners take the time to recognize each other's successes, they create an environment where open communication is encouraged. This makes it easier for partners to talk about issues that may arise without feeling judged or criticized by their partner.
3. It builds trust: Celebrating each other's successes helps build trust in the relationship as it shows that both parties are willing to put effort into making their relationship stronger.
4. It reduces stress levels: Celebrating successes can reduce stress levels in both partners as they know that their efforts will not go unrecognized or unappreciated by their partner.
5. It promotes collaboration: Taking part in celebrations together encourages both parties to work towards common goals collaboratively rather than competitively which can make accomplishing tasks easier and more enjoyable!
Overall, celebrating small victories together can have a positive impact on any relationship as it strengthens communication, builds trust and reduces stress levels between partners while promoting collaboration for greater success!