Top Destinations for Thrill-Seekers:
For those looking to unleash their inner adventurer, there are countless destinations around the world that offer heart-pumping experiences. From bungee jumping and skydiving to white-water rafting and mountain climbing, there is something for every thrill-seeker. One top destination for those seeking an adrenaline rush is Queenstown, New Zealand. Known as the "Adventure Capital of the World," Queenstown offers a range of activities, including bungee jumping, jet boating, and skydiving. With stunning scenery and a vibrant nightlife, Queenstown is a must-visit for anyone looking to push their limits.
Another destination that is sure to satisfy any adventurer's appetite is Interlaken, Switzerland. Situated in the heart of the Swiss Alps, Interlaken offers a range of activities, from paragliding and white-water rafting to canyoning and mountain biking. With breathtaking views of the surrounding mountains and lakes, Interlaken is a paradise for outdoor enthusiasts. Whether you're an experienced thrill-seeker or a first-timer, Interlaken has something for everyone. So pack your bags, grab your gear, and get ready to unleash your inner adventurer in one of these top destinations for thrill-seekers.
Bungee Jumping in New Zealand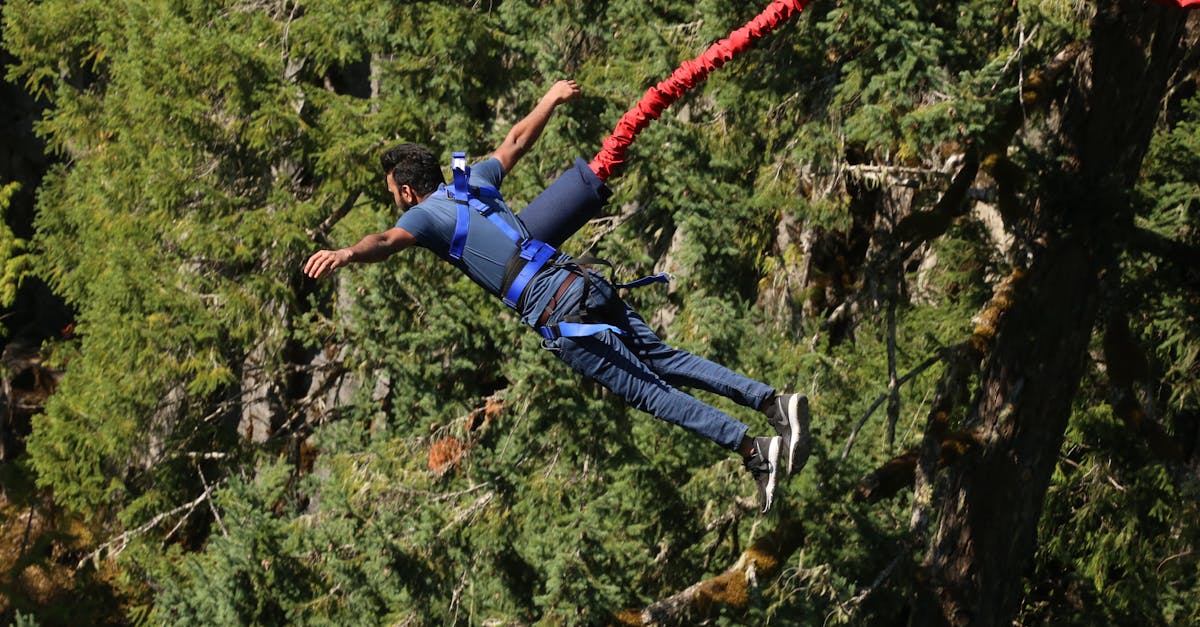 Bungee jumping is one of the most popular extreme sports in the world, and New Zealand is considered by many to be the birthplace of this thrilling activity. The country is home to some of the highest and most scenic bungee jumping spots in the world, attracting thousands of adrenaline junkies every year. The most famous bungee jumping spot in New Zealand is the Kawarau Bridge Bungy in Queenstown, which was the world's first commercial bungee jumping site. This 43-meter jump offers stunning views of the Kawarau River and the surrounding mountains, and is a must-try for any thrill-seeker visiting New Zealand.
Another popular bungee jumping spot in New Zealand is the Nevis Bungy, which is located in a remote canyon near Queenstown. This jump is not for the faint-hearted, as it involves a 134-meter freefall into the canyon below. The Nevis Bungy is one of the highest bungee jumps in the world, and offers breathtaking views of the rugged New Zealand landscape. Other top bungee jumping destinations in New Zealand include the Auckland Bridge Bungy and the Taupo Bungy, both of which offer unique and exhilarating experiences for thrill-seekers of all levels.
Skydiving in Dubai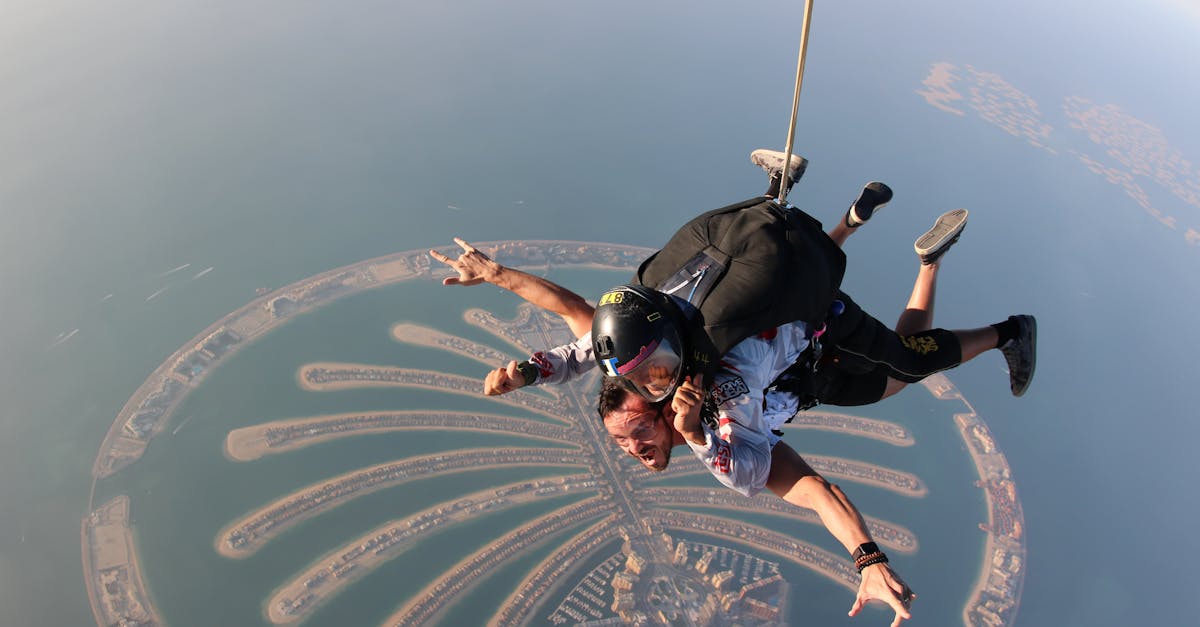 Skydiving in Dubai is a must-try experience for thrill-seekers. The city's iconic skyline, including the Burj Khalifa and the Palm Jumeirah, provides a breathtaking backdrop for the adrenaline-pumping activity. Skydiving in Dubai takes place from a height of 13,000 feet, giving you a bird's-eye view of the city's magnificent architecture and landscape. Whether you're a seasoned skydiver or a first-timer, you'll be in good hands with experienced instructors who will guide you through the entire process. For an extra thrill, you can opt for a tandem skydive, where you'll be attached to an experienced skydiver as you freefall towards the ground at speeds of up to 120 miles per hour.
For those seeking an even more unique skydiving experience, Dubai offers the opportunity to skydive over the Palm Jumeirah, a man-made island in the shape of a palm tree. This option provides a truly one-of-a-kind view of the island's stunning architecture and coastline. After your skydive, you can enjoy a video of your experience and share it with friends and family. Skydiving in Dubai is an unforgettable adventure that will leave you with memories that will last a lifetime.
White Water Rafting in Colorado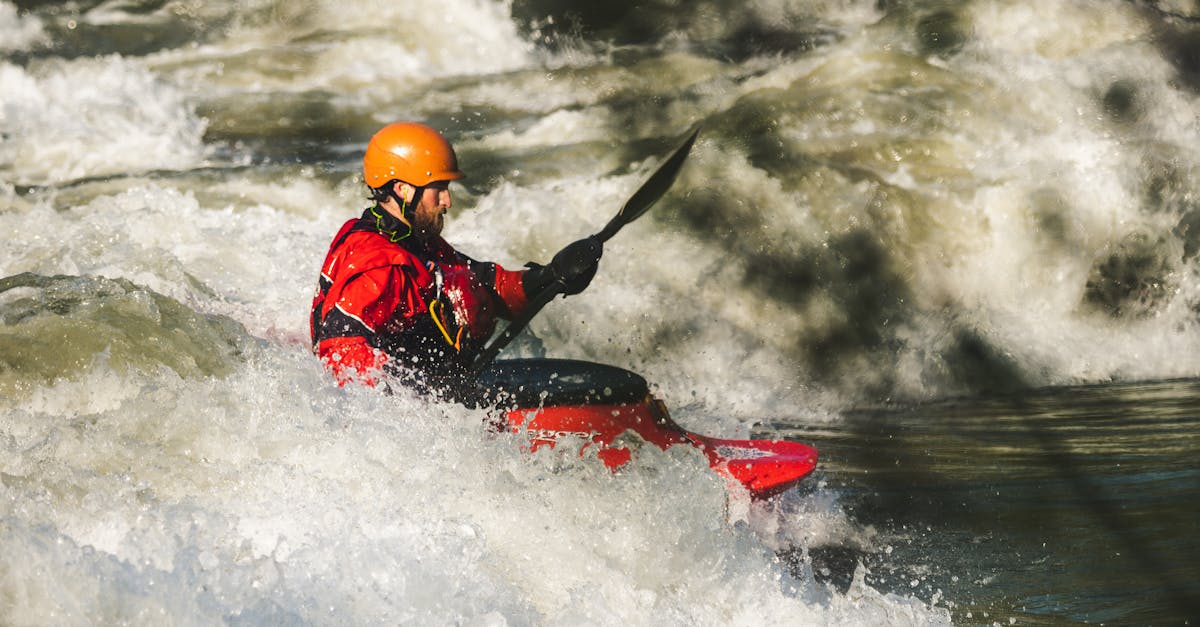 White water rafting is one of the most exhilarating outdoor activities that you can experience. Colorado is one of the top destinations for thrill-seekers who want to challenge themselves and push their limits. With its diverse terrain and raging rivers, Colorado offers some of the best white water rafting experiences in the world. Whether you're a beginner or an experienced rafter, there are plenty of options available to suit your needs. Some of the most popular rivers for white water rafting in Colorado include the Arkansas River, the Colorado River, and the Clear Creek River.
One of the best things about white water rafting in Colorado is the breathtaking scenery that you'll encounter along the way. As you navigate through the rapids, you'll be surrounded by towering cliffs, rugged canyons, and stunning landscapes. You'll also have the opportunity to spot wildlife such as eagles, elk, and bighorn sheep. Many white water rafting companies offer guided tours that will take you through some of the most scenic and challenging stretches of river in Colorado. So whether you're looking for a heart-pumping adventure or a peaceful escape into nature, white water rafting in Colorado is an experience that you won't forget.
Hiking the Inca Trail in Peru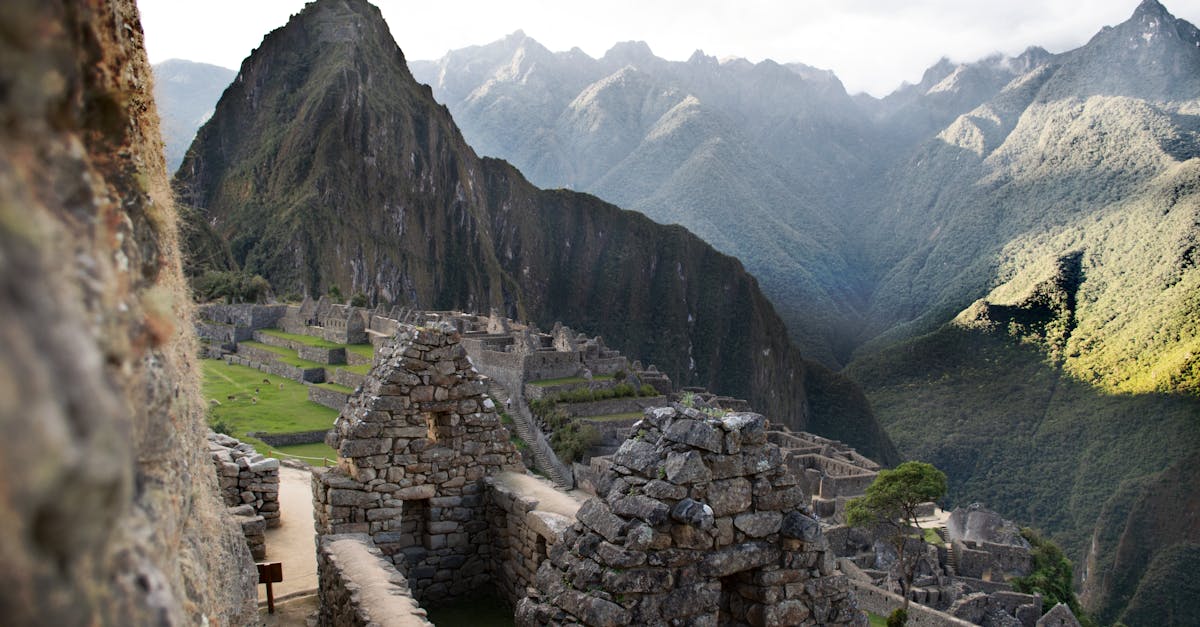 Hiking the Inca Trail in Peru is one of the top destinations for thrill-seekers looking for an adventure. The trail is a four-day trek through the Andes Mountains, leading hikers to the ancient ruins of Machu Picchu. The journey is physically challenging, with steep climbs and high altitude, but the breathtaking views and rich history make it all worth it. Along the way, hikers will pass through diverse landscapes, including lush forests, snow-capped peaks, and Incan ruins. The Inca Trail is a once-in-a-lifetime experience for those seeking a true adventure.
While the Inca Trail is a popular destination, it is important to note that permits are required to hike the trail and are limited in number. It is recommended to plan ahead and book a tour with a local guide to ensure a safe and enjoyable experience. In addition, hikers should be prepared for the physical demands of the trail by training and acclimating to the altitude. With proper planning and preparation, hiking the Inca Trail in Peru can be an unforgettable adventure for thrill-seekers looking to unleash their inner adventurer.
Cliff Diving in Hawaii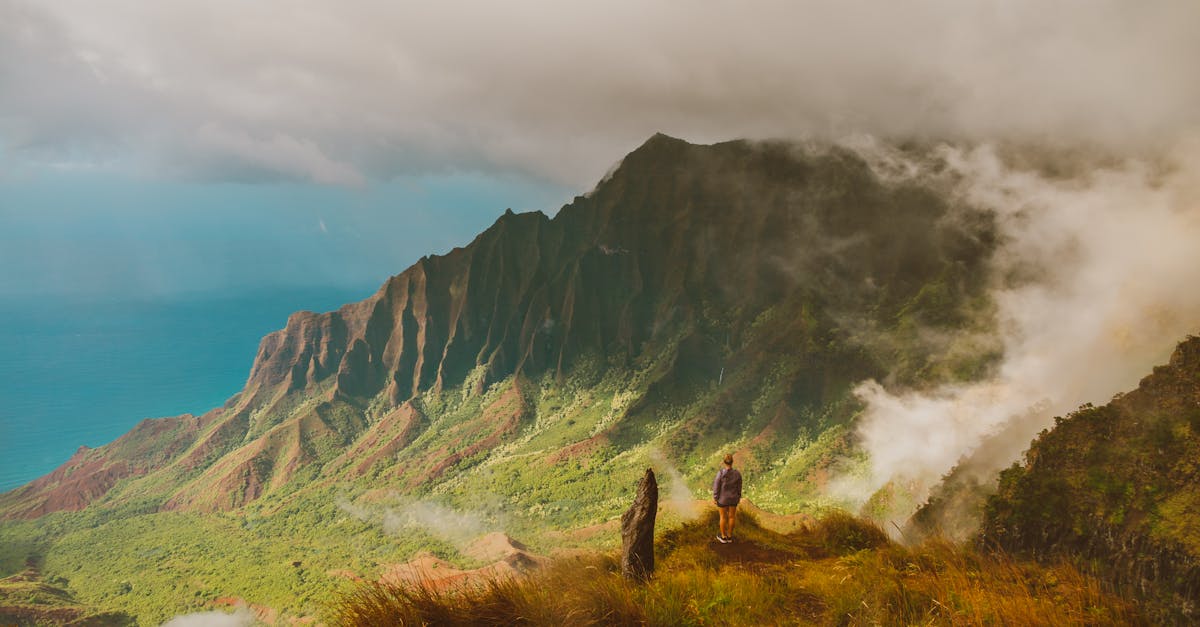 Cliff diving is one of the most thrilling activities for adventure seekers, and Hawaii offers some of the best spots for this adrenaline-pumping activity. The state's beautiful coastline and crystal-clear waters make it an ideal location for cliff diving. One of the top destinations for cliff diving in Hawaii is the Kahekili Beach Park, also known as Black Rock. This spot is located on the island of Maui and is a popular destination for tourists and locals alike. The cliff is approximately 15 feet high, and the water below is deep enough for safe diving. Cliff divers can enjoy stunning views of the ocean and the nearby islands before taking the plunge.
Another popular destination for cliff diving in Hawaii is the Spitting Caves. This spot is located on the island of Oahu and is known for its breathtaking views and challenging jumps. The cliffs here range from 20 to 50 feet high, and the water below is crystal clear. Cliff divers can experience a rush of adrenaline as they jump off the cliff and into the ocean. However, it's important to note that the jumps here are not for the faint of heart and should only be attempted by experienced cliff divers. Overall, Hawaii offers some of the best locations for cliff diving, and adventure seekers are sure to have an unforgettable experience at these top destinations.
Safari in Africa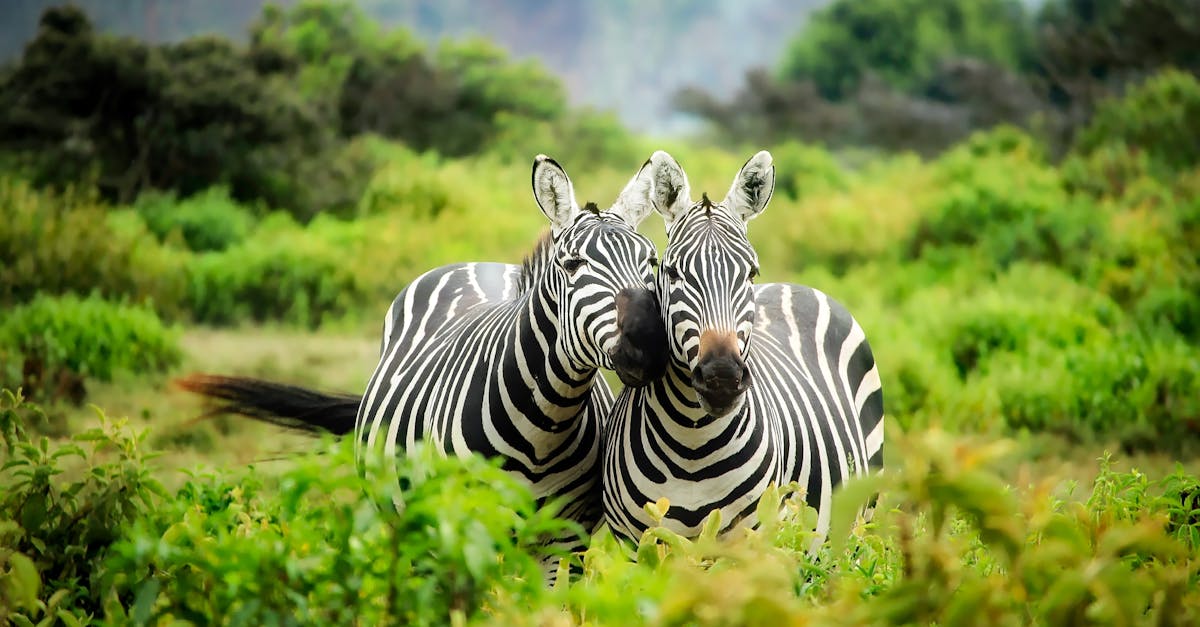 Africa offers some of the most exhilarating safari experiences in the world. The continent boasts an array of wildlife, from lions and elephants to giraffes and zebras, that can be observed up close in their natural habitats. One of the top destinations for thrill-seekers is South Africa's Kruger National Park, which covers an area of over 7,500 square miles. Visitors can embark on guided safaris through the park, either on foot or in open-top jeeps, to witness the Big Five game animals: lions, leopards, elephants, rhinoceroses, and Cape buffaloes. Other popular activities include hot air balloon rides and hiking trails, which offer panoramic views of the park's stunning landscapes.
Another must-visit destination for safari enthusiasts is Tanzania's Serengeti National Park. The park is known for its annual wildebeest migration, where millions of wildebeest, zebras, and gazelles travel across the plains in search of fresh grass and water. Visitors can witness this incredible spectacle on guided safaris, as well as spot other wildlife such as cheetahs, hyenas, and hippos. For those looking for a more adventurous experience, Serengeti also offers hot air balloon rides and walking safaris, which allow visitors to get even closer to the wildlife.
Scuba Diving in the Great Barrier Reef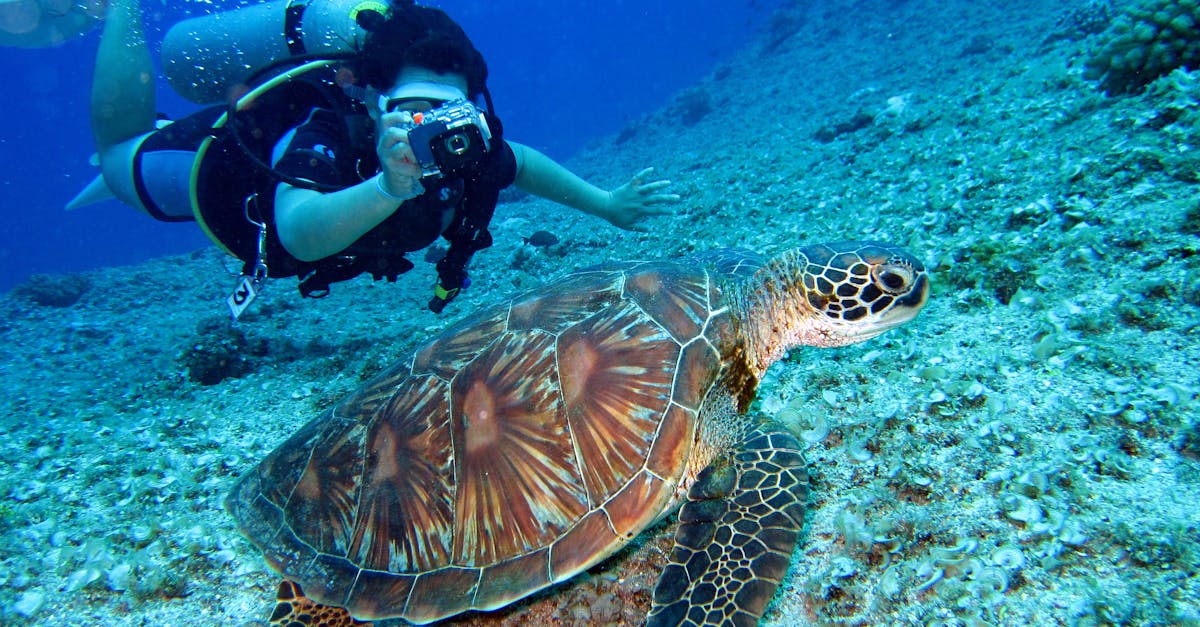 Scuba diving in the Great Barrier Reef is a dream come true for adventure enthusiasts. This natural wonder is one of the world's most iconic destinations for scuba diving, attracting millions of visitors every year. The Great Barrier Reef is home to a diverse range of marine life, including over 1,500 species of fish, sea turtles, dolphins, and whales. Scuba divers can explore the vibrant coral gardens, swim with giant manta rays, and even come face-to-face with white-tip reef sharks. The Great Barrier Reef is also a popular spot for wreck diving, with several sunken ships waiting to be explored.
Scuba diving in the Great Barrier Reef is suitable for both beginners and experienced divers. There are several dive sites to choose from, each offering a unique experience. For those who are new to scuba diving, there are shallow reefs with calm waters and abundant marine life. Experienced divers can explore deeper waters and more challenging dive sites. The Great Barrier Reef is also home to several diving schools and tour operators, offering a range of courses and packages to suit every budget and level of experience. Whether you're a seasoned scuba diver or a first-timer, the Great Barrier Reef is a destination that should be on every adventurer's bucket list.
Skiing/Snowboarding in Whistler, Canada
Whistler, Canada is a top destination for thrill-seekers looking for an adrenaline rush on the slopes. With over 8,000 acres of skiable terrain, Whistler Blackcomb is the largest ski resort in North America. The resort offers a variety of runs for all skill levels, from gentle beginner slopes to challenging expert terrain. Whistler also boasts a vertical drop of over 5,000 feet, making it a popular destination for those looking for a serious challenge.
For snowboarders, Whistler has five terrain parks, including a superpipe, and a snowcross track. The resort also offers night skiing and snowboarding, allowing visitors to hit the slopes even after the sun goes down. In addition to skiing and snowboarding, Whistler offers a variety of other winter activities, such as snowmobiling, dog sledding, and zip-lining. With its stunning mountain scenery and endless opportunities for adventure, Whistler is the perfect destination for those looking to unleash their inner adventurer.
Rock Climbing in Yosemite National Park
Rock climbing in Yosemite National Park is a must-do activity for any adventure enthusiast. With its towering granite cliffs and challenging routes, Yosemite attracts climbers from all over the world. The most famous climb in the park is El Capitan, a 3,000-foot monolith that has been climbed by some of the world's best climbers. However, there are also plenty of other routes for climbers of all levels, from beginner to expert. Yosemite's stunning scenery and challenging climbs make it an unforgettable experience for anyone looking to unleash their inner adventurer.
While Yosemite's rock climbing is not for the faint of heart, it is a rewarding and exhilarating experience for those willing to take on the challenge. Climbers can expect to encounter steep, exposed routes, and will need to be comfortable with heights and able to handle the physical demands of the climb. However, the stunning views from the top and the sense of accomplishment upon completing a climb make it all worth it. Yosemite National Park offers a unique and unforgettable rock climbing experience that is sure to leave any thrill-seeker wanting more.
Surfing in Bali
Surfing in Bali is a must-do activity for any adventurer seeking a thrill. Bali is known for its beautiful beaches and world-class waves, making it a surfer's paradise. The island offers a variety of surf spots suitable for all levels of experience, from beginners to professionals. Some of the most popular surf spots in Bali include Uluwatu, Padang Padang, and Canggu. These spots offer consistent waves, warm water, and stunning views, making surfing in Bali an unforgettable experience.
Aside from the great waves, Bali also offers a unique cultural experience. The island is home to many Hindu temples and ceremonies, giving visitors a chance to immerse themselves in the local culture. After a long day of surfing, visitors can explore Bali's vibrant nightlife scene, which offers a mix of traditional and modern entertainment. Whether you're a seasoned surfer or a beginner, surfing in Bali is an adventure you won't want to miss.